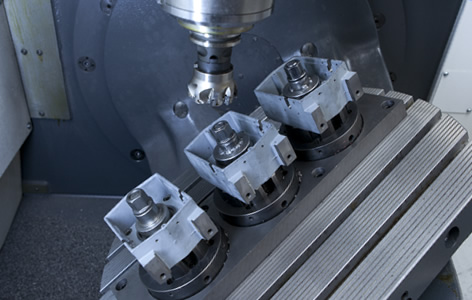 Cost Effectiveness
With their design, our motors provide for optimized operational and manufacturing processes at our customer's premises, and ultimately are highly cost-effect.
Increased concentric run-out and planning accuracy provide for a long tool service life and save costs.
The interfaces optimized for the application are user-friendly and ensure that tools can be quickly changed.
Due to the direct drive, no further components are necessary, even for high motor speeds. This saves not only space and costs, but additionally provides for low maintenance.
Since they are self-cooled, no additional aggregates are needed for cooling.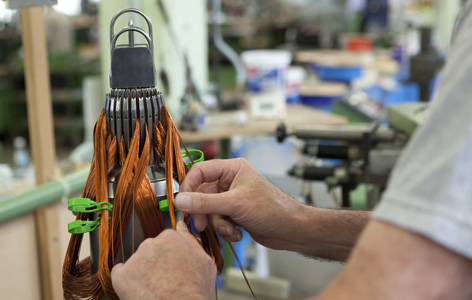 Advantages at a Glance
Precision and high speed for cost-effective production
Flexible design from the modular system ensures broad variant diversity
Customer-specific, application-oriented development and production for individual solutions to problems
High concentric and axial run-out, micron-precise quality for smooth and clean surfaces
Best balance quality and running smoothness for high-precision operation
Direct tool holding, e.g., collet chucks, interior and exterior tapers, HSK or saw blade flanges for user-friendly handling.Robust production ensures a long service life and high cost-effectiveness
Quality motors for first-class manufacturing processes
Space-saving design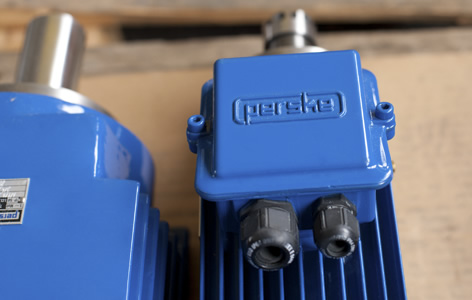 Industries and Fields of Application
Drives for Almost Any Requirements
Our motors are at home in both manufacturing and process technologies. They run safely and reliably, even under difficult operational conditions – they are also available, e.g., in water-protected designs.
| | | |
| --- | --- | --- |
| Industry | Material | Process |
| Processing industry | Stone | Milling |
| Capital goods industry | Plastic | Cutting |
| Food industry | Glass | Etching |
| Chemical industry | Metal | Drilling |
| Process technology | Composites | Sawing |
| | Wood | Machining |
| | | Grinding |
| | | Stirring |
| | | Mixing |
| | | Atomizing |
| | | Polishing |
Even in rough applications such as high-speed machining, cut-off sawing and driving high-speed production processes, our quality products have proven themselves for decades. Perske motors, with their high quality level, provide for your economic security.