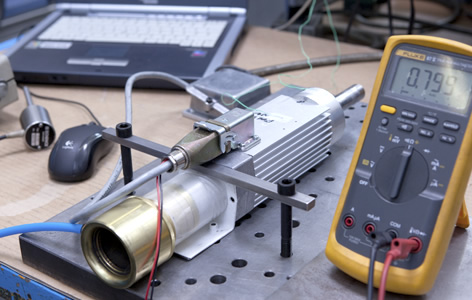 Quality Concept
Quality Assurance in each Detail
The finished motor can never be better than its weakest component. For this reason, we have been investing in our in-house quality assurance equipment for years. Each main component is subject to an individual electrical or mechanical test procedure. The finished motor is likewise inspected according to DIN standards and under customer conditions.
The complete production of our motors takes place in Mannheim, and is carried out by qualified experts. When selecting our suppliers, for decades, we have consciously decided in favor of quality products made in Germany and in neighboring European countries.
Perske special motors are at home in many fields of applications, and due to their robust design, have proven themselves for decades, even under rough conditions. And should a defect really occur: It goes without saying that repair and maintenance services using original parts and manufacturer's quality count amongst our standards – even after years of continuous operation.