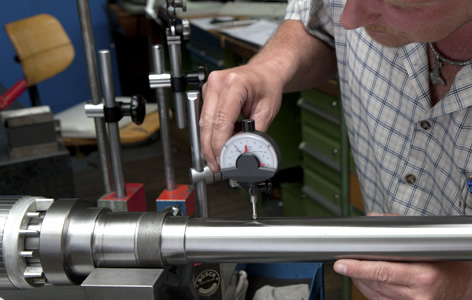 Modular System
Variant Diversity from the Modular System
We manufacture more than 7,000 motor variants from 300 basic components. Thanks to the high flexibility of our modular system, we can manufacture motor families in various sizes, heights and motor performance at any given point in time. Neither do high-speeds drives present any problem for us.
Apart from the great variant diversity, the modular design principle offers a series of properties that no standard motor can provide, and ones that are unique in this combination. They are the highest motor speed, power density and precision.
And should a problem actually arise: even for older models, spare parts are almost always available.